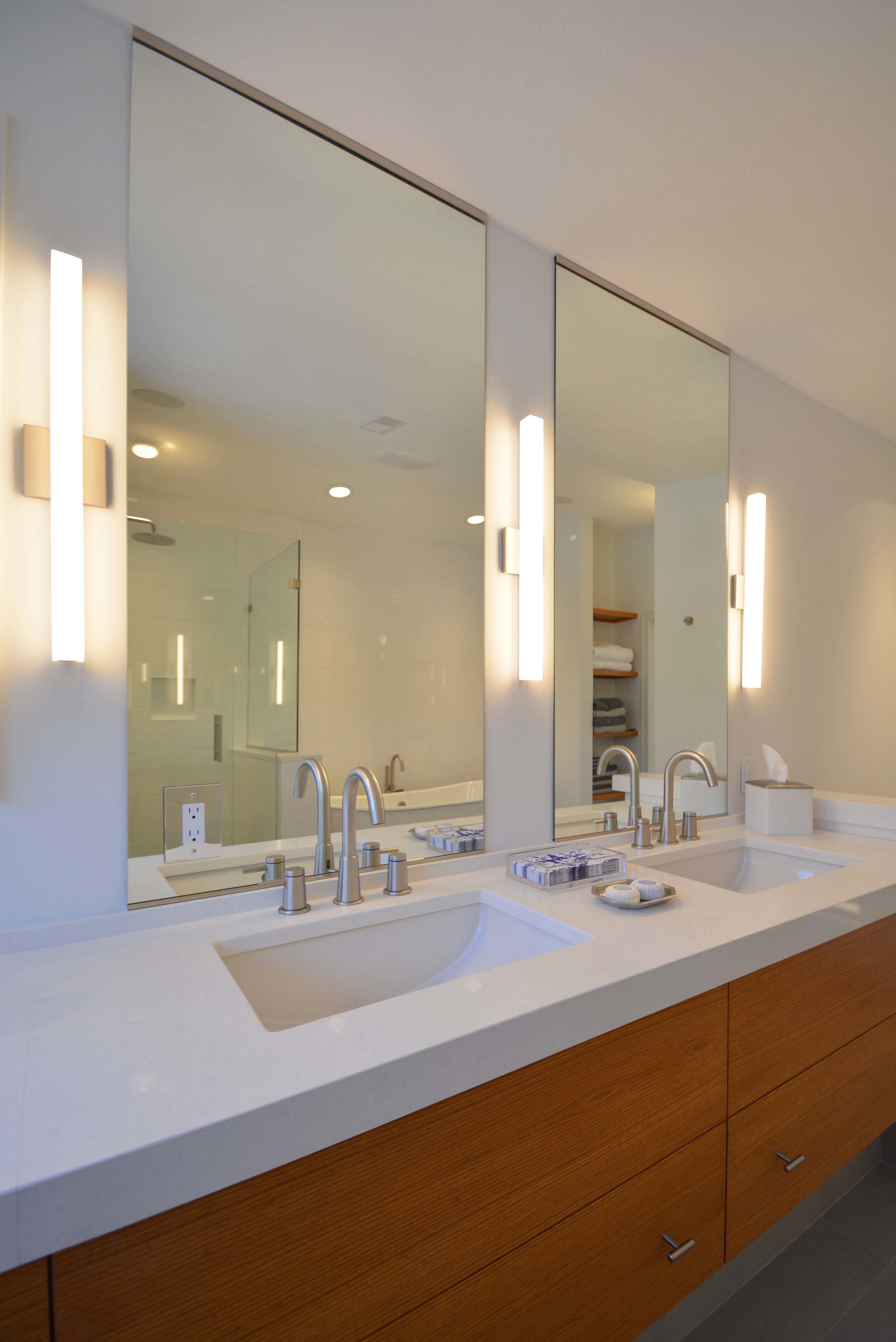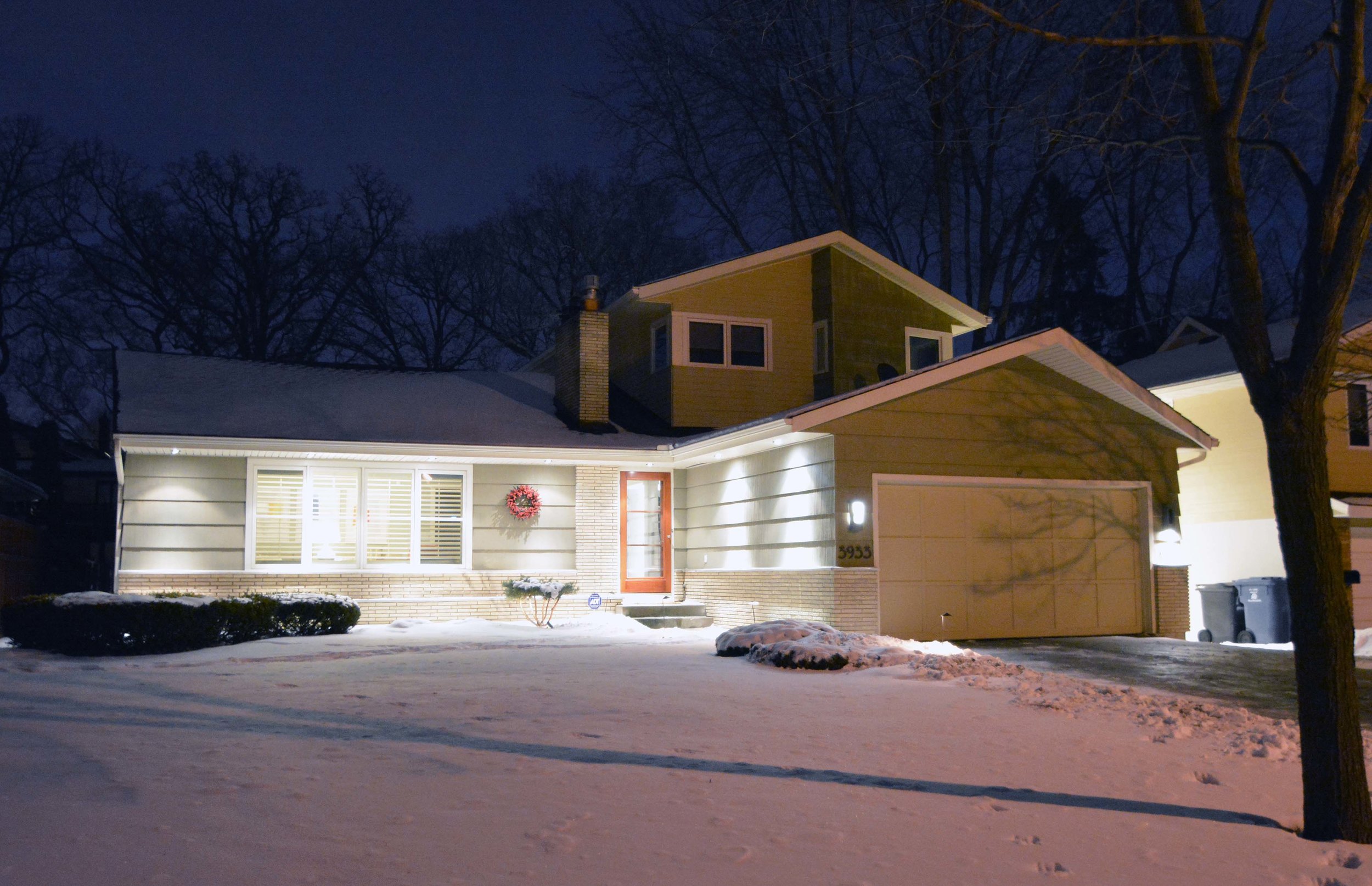 Simple, consistent geometries unify the custom garage door and new windows.
This ordinary Linden Hills residence was transformed into a mid-century showcase. A partial 2nd floor provides space for a deluxe owner's suite, the kitchen was reconfigured and completely redone, and the existing bathrooms were updated with new fixtures and finishes.
Interiors consultant: Kevin Mangan.
The new entry features an open stair landing and crisp railings by Primitive Precision.
Bold red-orange accents are a counterpoint to the deep wood tones and cool green glass tiles in the kitchen.
Cabinetry: Steven Cabinets
The spacious living area, with stepping display shelves and era-appropriate furniture.
The new kitchen includes built-in display cabinets on one wall.
This sitting area off the kitchen can be readily converted into a dining room.
Upper level owner's suite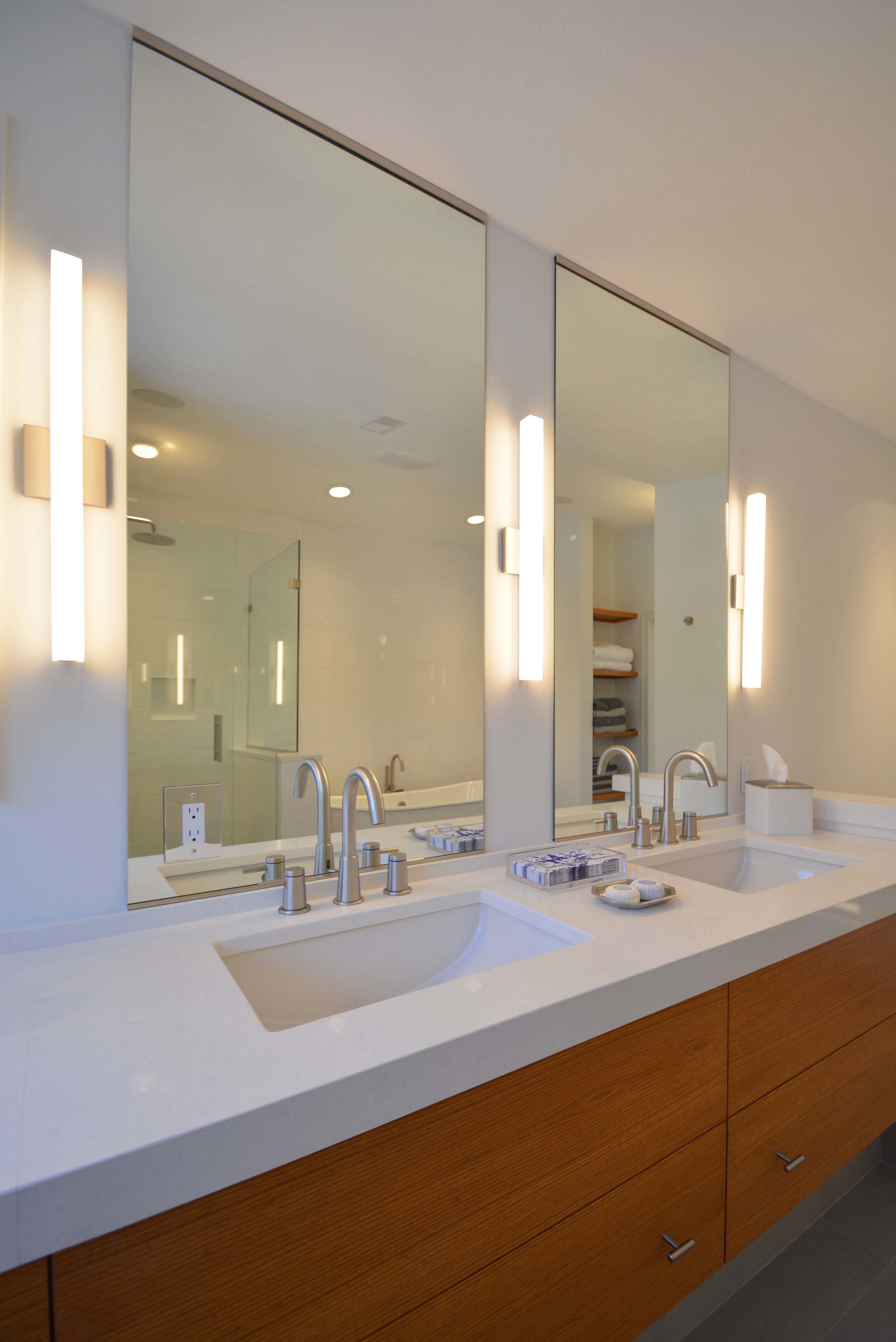 Owner's suite bath vanity.
The cabinetry in the Owner's suite is by Timber Creek Wood Works.
Upper stairwell, featuring a custom bookshelf unit by Steven Cabinets. Light fixture is by Iacoli & McAllister.
This basement kitchenette features Puustelli cabinetry and countertops. The innovative upper cabinets allow the multi-toned wall plaster to show through.