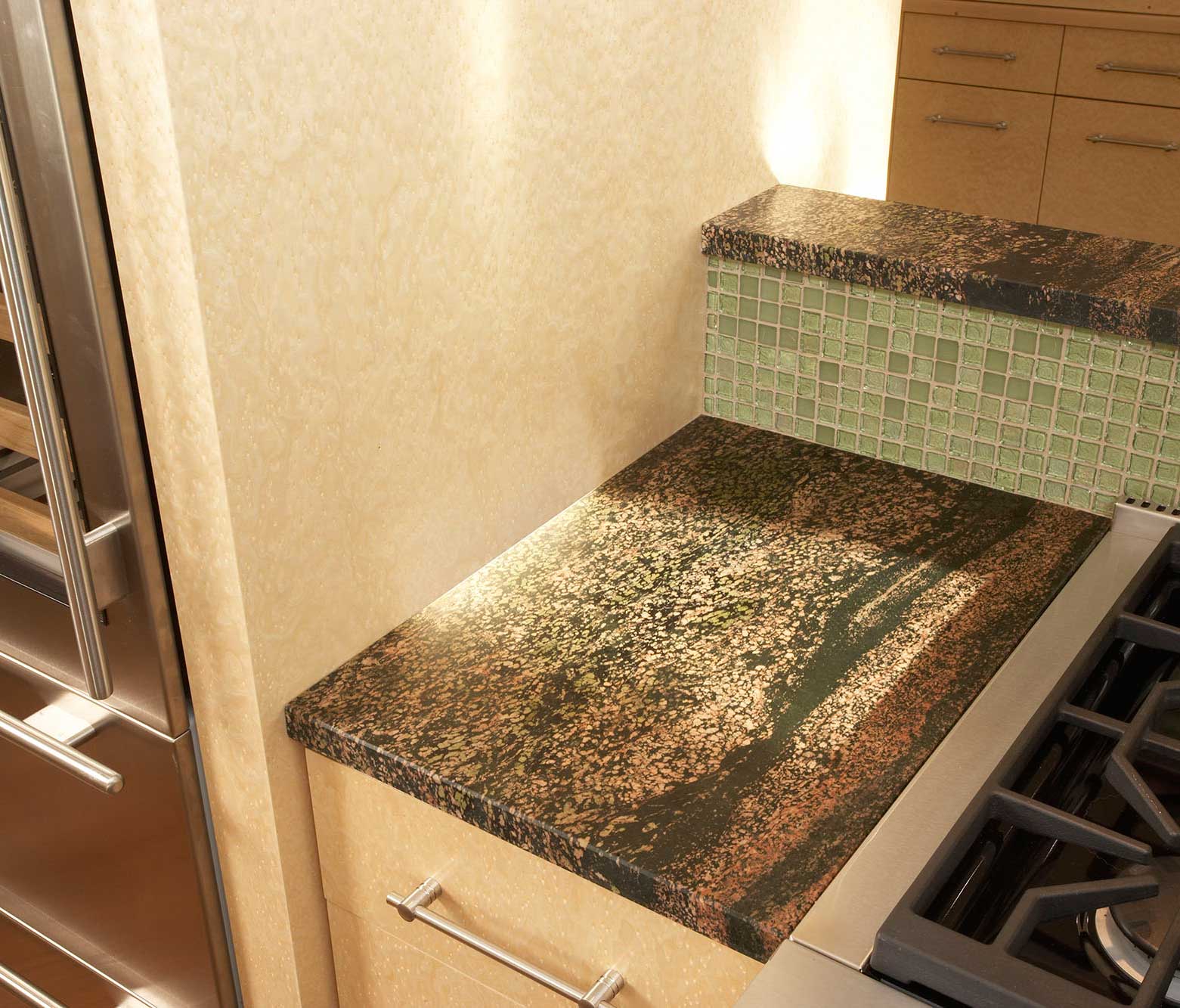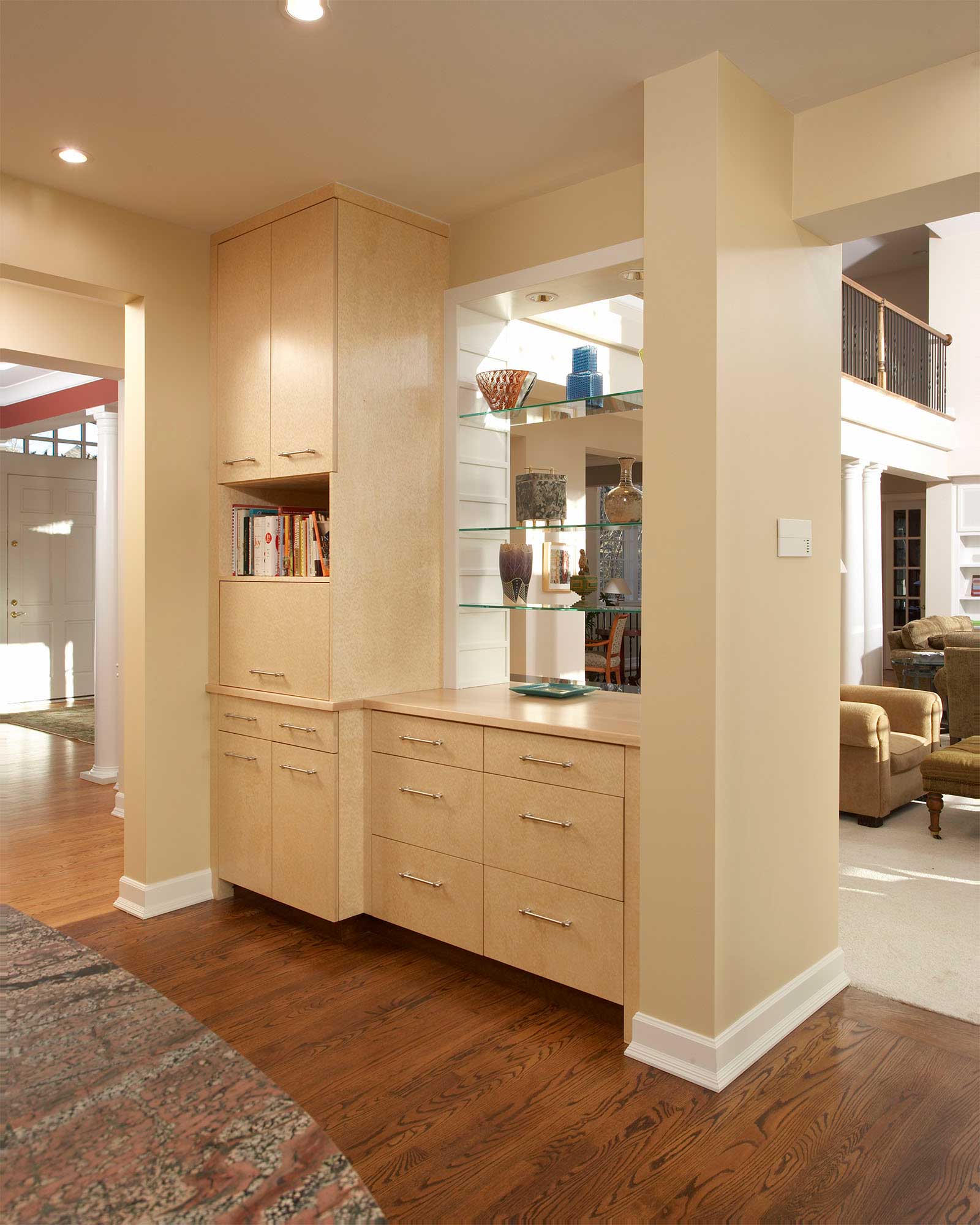 The clients for this Wayzata kitchen wanted a more efficient layout along with warmer, varied finishes than the existing kitchen provided.
The new layout was a double-L configuration, with custom cabinetry in two complementary wood finishes. Verde fuoco granite and glass mosaic tiles added to the overall collage-like aesthetic.
Interior design collaborator: Jeanne Blenkush
General contractor: Frank Hanson
Cabinetry: Mark One Custom Cabinetry
hotography: Karen Melvin Photography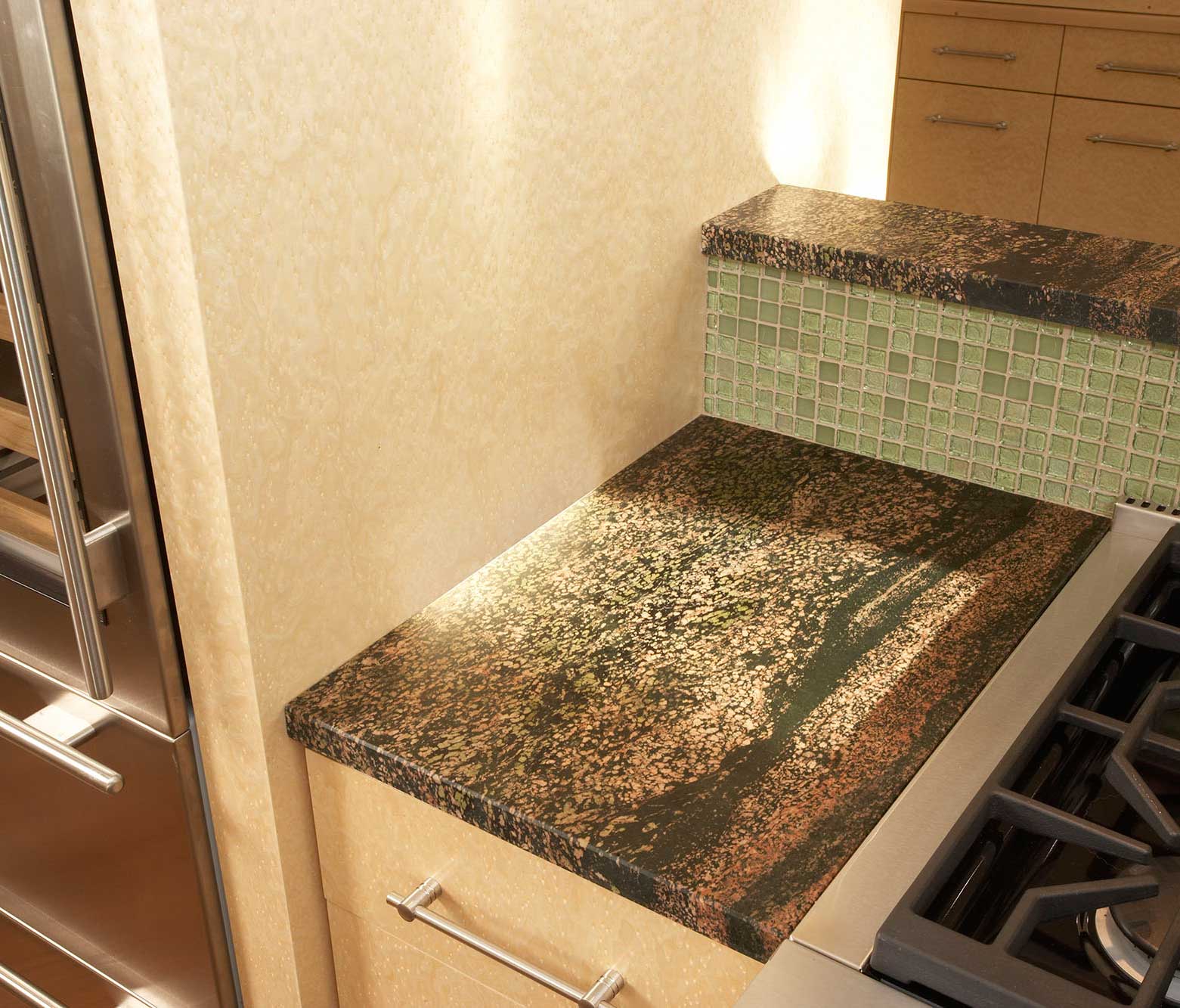 A collage of complementary materials.
The fireplace and eating area were not part of the remodeling.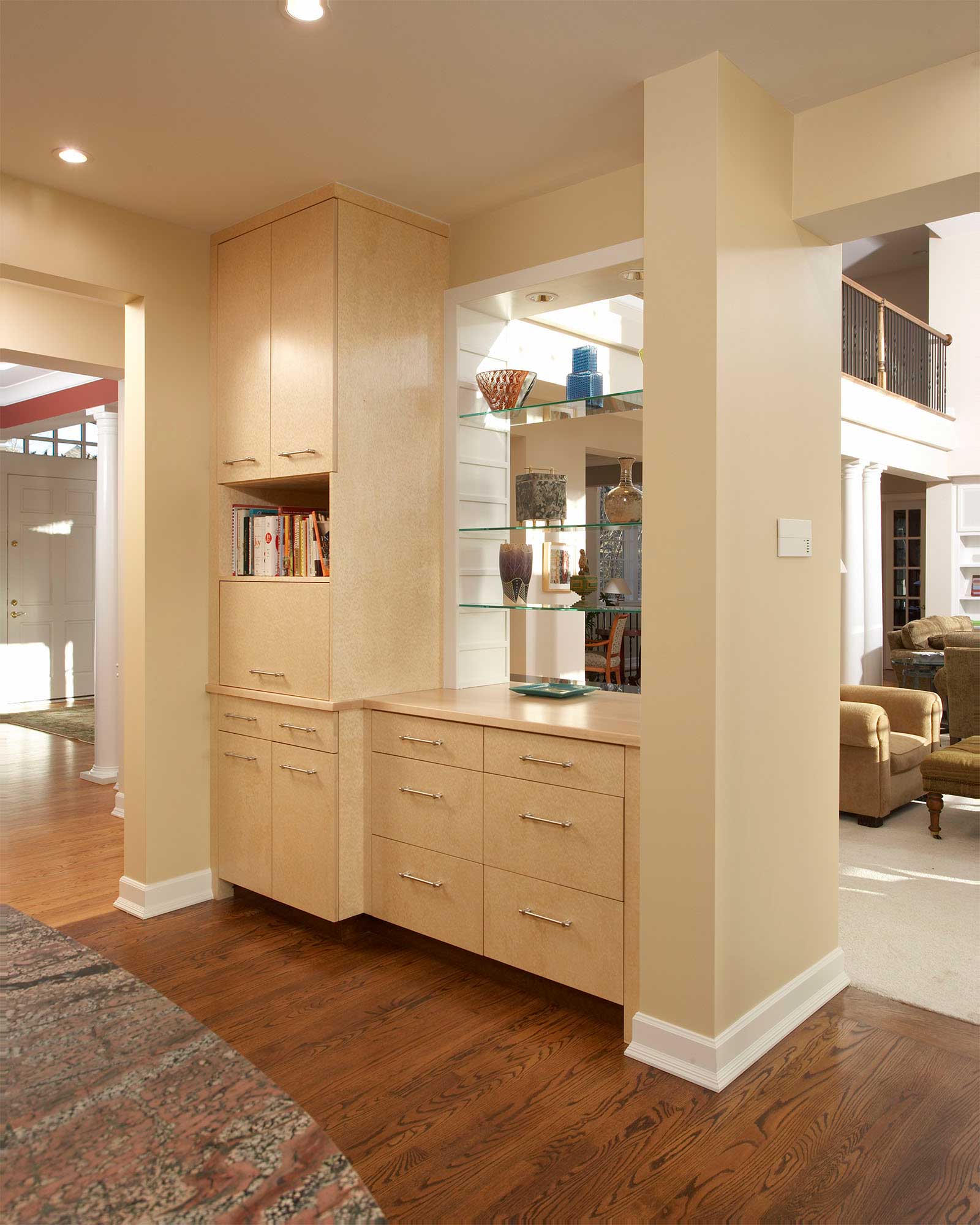 Partially open cabinetry separating the kitchen and living areas.